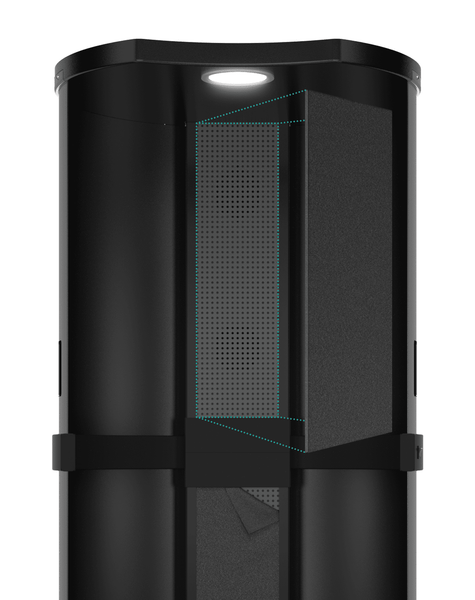 All in One Booth - Fresh.Air Filters - 6 Pack
Professional accessories to help create the perfect tan
Keep your booth in optimal working condition by regularly replacing its filters
Replacement Filters for the All in One Tan.Booth
Change your filters after every 100 full body spray tans or after 5 litres (169 floz) of product
6 filters per pack
PROFESSIONAL ACCESSORIES TO HELP CREATE THE PERFECT SPRAY TAN
Replacement Filters for the All in One Spray Tan Booth.
6 filters per pack
To be used with: All in One Spray Tan Booth
Tan.Fresh air series: clean air & ventilation equipment using micro-whirlwind technology

The Tan.Fresh Air Series are clean air and ventilation systems using Micro-Whirlwind Technology, perfect for mobile tanners, professional salons or in your home. The Micro-Whirlwind extractions fans help remove the dirt in the air of any room when spray tanning, protecting the safety and health of both the customers and the staff. Made with Lightweight materials, the Tan.Fresh Air Series of clean air extraction systems works by extracting the moisture (and any troublesome tanning solution) from the air before it travels throughout the room-giving you simply, a breath of fresh air.
REMEMBER TO CHANGE YOUR FILTERS
Keep your Extraction Unit running smoothly, change your filters after every 100 full body spray tans or after 5 litres (169 floz) of product. 
Do not rinse and re-use old filters.